About Japan Opera Festival
How about enjoying an exceptional opera in Japan?
Staying away from transient commercialism, we are committed to deliver classic opera true to the original score.
Japan Opera Festival's challenge to be one of the top five opera festivals in the world continues with our dedication to pursue authentic and highly artistic opera created with the world leading musicians.
Beautifully staged open-air opera production receives rave reviews and is rapidly increasing interest from overseas as well.
Borrowed scenery, 'shakkei' is the technique traditionally used in Japanese gardens making use of distant landscape as part of the garden. Our opera productions apply 'shakkei' technique to deliver one and only experience in Japan.
Sun sets in the west and darkness of night settles there
Feel the gentle breeze, smell the rustling leaves and listen to singing insects
Nature and space surrounding open-air opera stage completes the production and the scenery gradually changes over time.
Opera performed in front of illuminated historical building is breathtaking.
Don't miss the opportunity to witness the marriage of Italian born opera and Japanese traditional culture that touches your heart.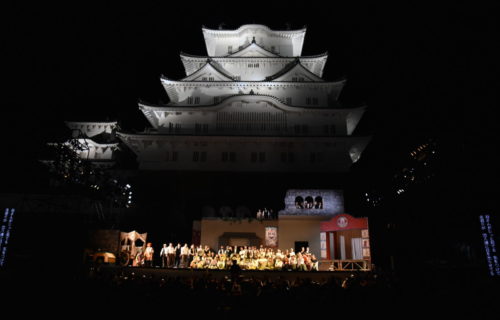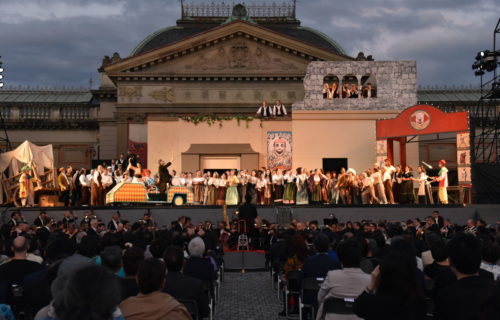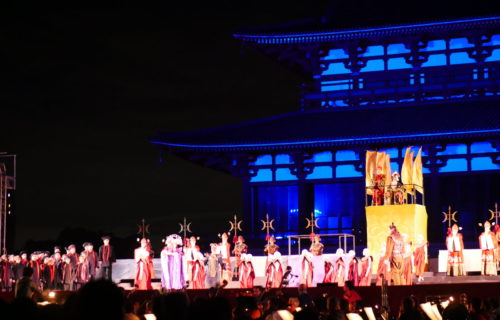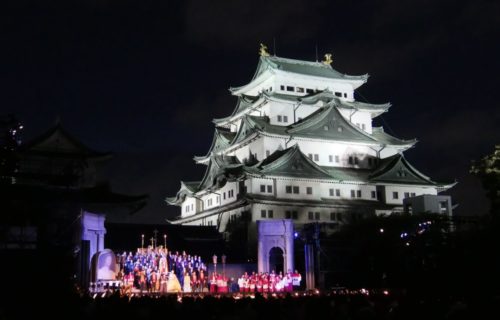 ■ Opera Productions
September 2019 Madam Butterfly at Nagoya Castle, Nagoya
August 2018 Tosca at Nagoya Castle, Nagoya
August 2017 La Traviata at Kumamoto Castle, Kumamoto(concert style)
August 2017 La Traviata at Shizuoka City Culture Hall, Shizuoka
August 2016 Turandot at Heijokyo Daigokuden,Nara
August 2015 I Pagliacci at Kyoto National Museum, Kyoto
August 2015 I Pagliacci at Himeji Castle, Hyogo
■ Concerts
September 2019 Bologna Philharmonic Orchestra Special Gala Concert at Muza Kawasaki Symphony Hall, Kanagawa
September 2018 150 years after Rossini Bologna Philharmonic Orchestra Concert at Suntory Hall, Tokyo
August 2018 The World of Flute Magician Maestro Zagnoni and Autumn Evening Concert at Hamarikyu Asahi Hall, Tokyo
August 2017 Opera Aria and Italian Cinema Music Concert at Suntory Hall, Tokyo
August 2017 Opera Aria and Highlights from La Traviata at Yokohama Minatomirai Hall, Yokohama
August 2017 Vivaldi Four Seasons and Italian Cinema Music Concert at Morita Memorial Hall, Kyoto University of Foreign Studies, Kyoto
August 2016 Bologna Philharmonic Orchestra Chamber Music Concert at Hamarikyu Hall, Tokyo
August 2016 Bologna Philharmonic Orchestra Gala Concert at Suntory Hall, Tokyo
Why open-air opera?
One of the highlights of Japan Opera Festival is the open-air stage set at historic sites using borrowed scenery, 'shakkei' technique.
Let's find out more!
◆ We stay away from transient commercialism but deliver classic opera true to the original score.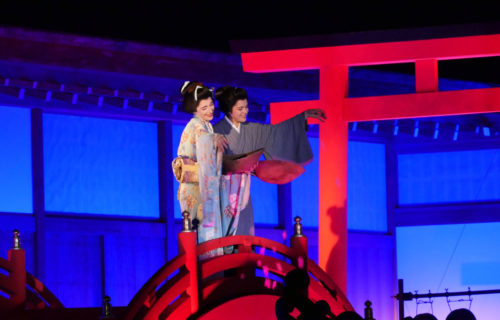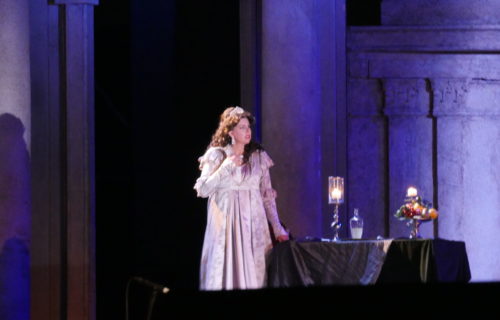 ◆ Soloists with high skills and abilities
Casts are selected through audition process held in Italy and Japan.
◆Co-production with world's leading musicians and artists
We invite some of the best production staff including musicians, artistic directors and lighting designers and import stage setting/props and costumes from opera theaters in Italy.
◆Exceptional opera production in Japan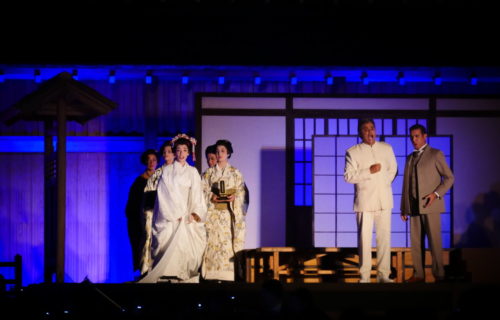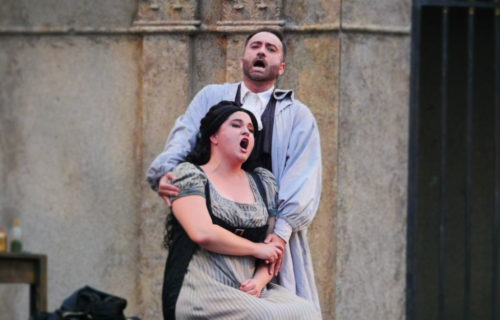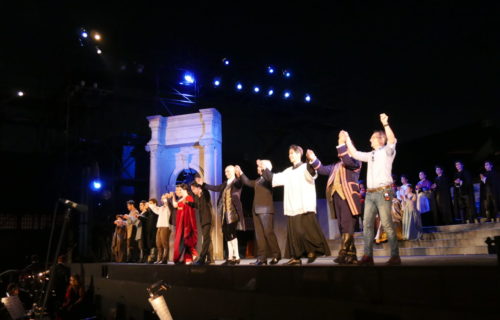 ◆ One and only open-air opera
Borrowed scenery, 'shakkei' is the technique has been used since the old times by incorporating background landscape such as mountains into the design of the Japanese garden. We use this technique to complete unique opera production.
◆ Complex of the West that is Italian born opera and the East that is Japanese culture sublimate the historical architecture from mere tourist site and history telling location to added value and attraction creating source. Japan Opera Festival introduces new possibilities for cultural assets.
◆ Atmosphere changes with a lapsed time
In an open-air opera, space surrounding the entire nature and venue composes the setting and changes slowly over time
◆ Lit up historical architecture
Lit up historical architecture floating in the darkness is beautiful and magical. It feels like a completely different place at night.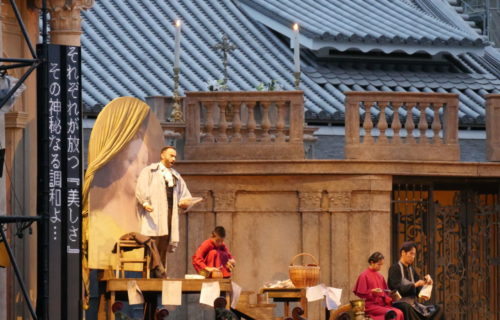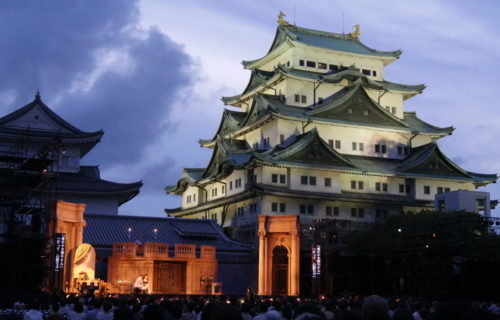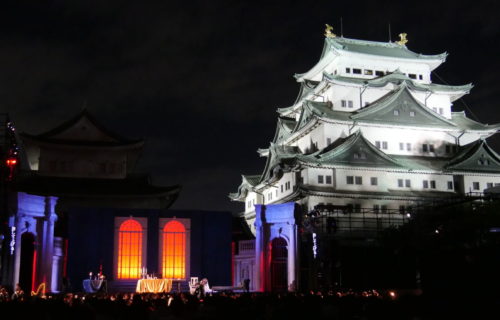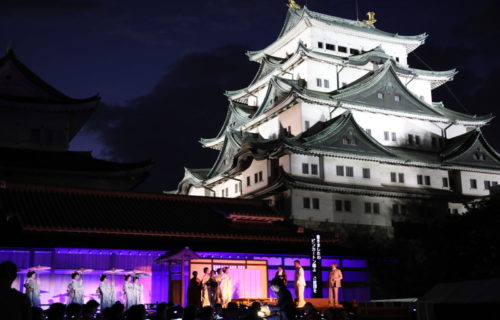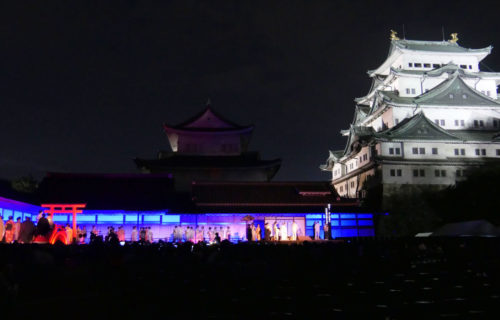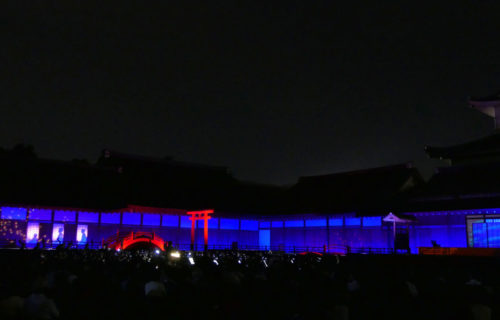 What makes Japan Opera Festival symphony concert special?
Bologna Philharmonic Orchestra plays an important role in Japan Opera Festival.
The orchestra plays the leading part in the symphony concerts for the festival.
Extraordinary skills and abilities are required in classical music industry in Italy where there are thousands of musicians.
Bologna Philharmonic Orchestra is established with the selected member of Orchestra Filarmonica del Teatro Communale di Bologna and has become one of the most celebrated orchestra in Italy and overseas. The principal musicians of the orchestra are often invited to other leading theaters and as soloists.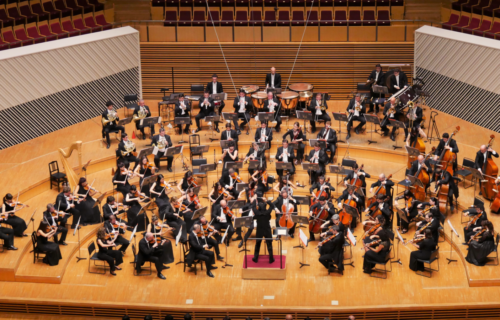 Maestro Hirofumi Yoshida, the conductor and Artistic Director of Bologna Philharmonic Orchestra leads the orchestra. He was the first Asian to be appointed the principal guest conductor and artistic director to Italy's leading opera theater.
As Artistic Director and principal conductor of Bologna Philharmonic Orchestra, and Artistic Director of the Sawakami Opera Foundation, Maestro Yoshida has conducted Italy-Japan joint production open-air opera, Pagliacci in Kyoto and Himeji in 2015 and leads annual Japan Opera Festival productions successful and receives high praises.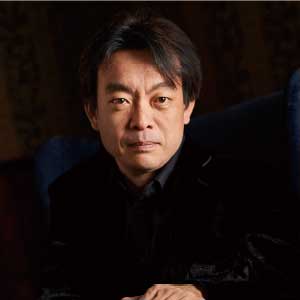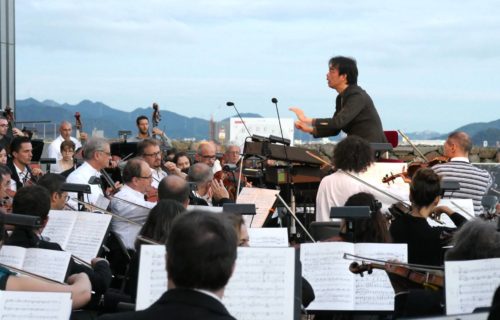 Bologna Philharmonic Orchestra makes graceful and beautiful authentic Italian sound full of emotions in the lightness of passing through the blue sky of Italy whilst constantly maintaining high standard. Members of the orchestra appreciate and enjoy music at heart.
Their performance will surely make you warm and happy.
プレイベント オペラ「道化師」を100倍楽しむために
(東京会場、京都会場、姫路会場)
京都公演:京都国立博物館 平成知新館開館1周年事業
2015日伊オペラ国際共同制作「道化師」公演
(京都国立博物館 特設ステージ)*野外オペラ
姫路公演:2015日伊オペラ国際共同制作「道化師」公演
(姫路城備前丸 特設ステージ)*野外オペラ
東京公演:2015日伊共同制作オペラ・ガラ・コンサート
(東京オペラシティ コンサートホール)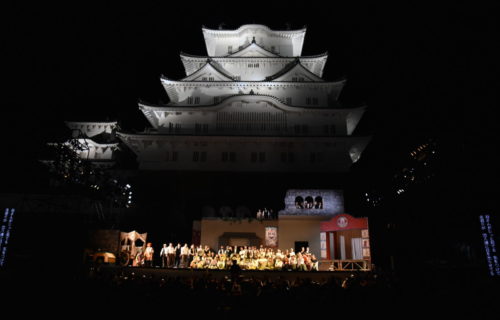 Japan Opera Festival 2016「トゥーランドット」
プレイベント オペラ「トゥーランドット」を100倍楽しむために
(東京会場、京都会場、奈良会場)
奈良公演:野外オペラ「トゥーランドット」公演
(奈良 平城宮跡太極殿前特設ステージ)
東京公演:ボローニャ歌劇場フィルハーモニーソロイスツ
-ヴィヴァルディへのオマージュ-(浜離宮朝日ホール)
東京公演:ボローニャ歌劇場フィルハーモニー特別演奏会
イタリアン・オペラ・ガラ・ナイト(サントリーホール 大ホール)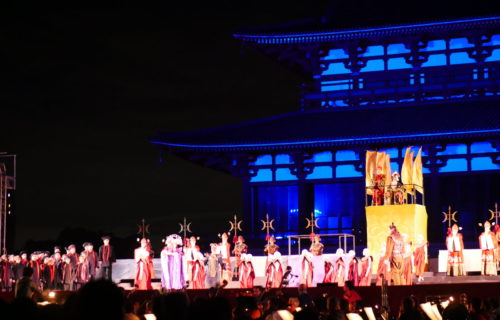 Japan Opera Festival 2017「椿姫」
プレイベント オペラ「椿姫」を100倍楽しむために
(東京会場、京都会場、熊本会場)
熊本公演:野外オペラ「椿姫」コンサート形式
(熊本城二の丸広場 野外特設会場)
静岡公演:オペラ「椿姫」公演(静岡市民文化会館)
東京公演:ボローニャフィルハーモニー管弦楽団
オペラ&シネマコンサート(サントリーホール 大ホール)
横浜公演:ボローニャフィルハーモニー管弦楽団
オペラ名曲集&オペラ「椿姫」ハイライト
(横浜みなとみらいホール 大ホール)
京都公演:ボローニャフィルハーモニーソロイスツ
ヴィヴァルディ「四季」と映画音楽特集
(京都外国語大学森田記念講堂)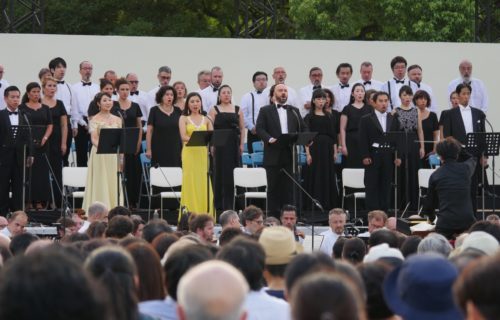 Japan Opera Festival 2018「トスカ」
プレイベント オペラ「トスカ」を100倍楽しむために
(東京会場、名古屋会場、京都会場)
名古屋公演:野外オペラ「トスカ」
(名古屋城天守閣前 特設ステージ)
東京公演:ボローニャフィルハーモニー管弦楽団コンサート
ロッシーニ没後150年-ロッシーニを演奏させたら世界一のオーケストラを聴いてみませんか-
(サントリーホール 大ホール)
東京公演:ボローニャフィルハーモニーソロイスツ 演奏会
フルートの魔術師 マエストロザニョーニの世界へ-ボローニャフィルソロイスツによる秋夜の音楽会―
(浜離宮朝日ホール)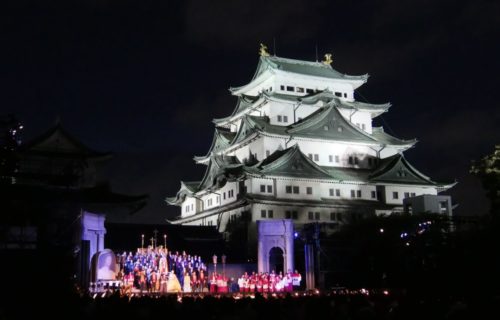 Japan Opera Festival 2019「蝶々夫人」
プレイベント 「蝶々夫人」を100倍楽しむために
(東京会場、名古屋会場、京都会場)
名古屋公演:野外オペラ「蝶々夫人」
(名古屋城天守閣前広場 特設ステージ)
川崎公演:ボローニャフィルハーモニー管弦楽団特別ガラコンサート
(ミューザ川崎 シンフォニーホール)